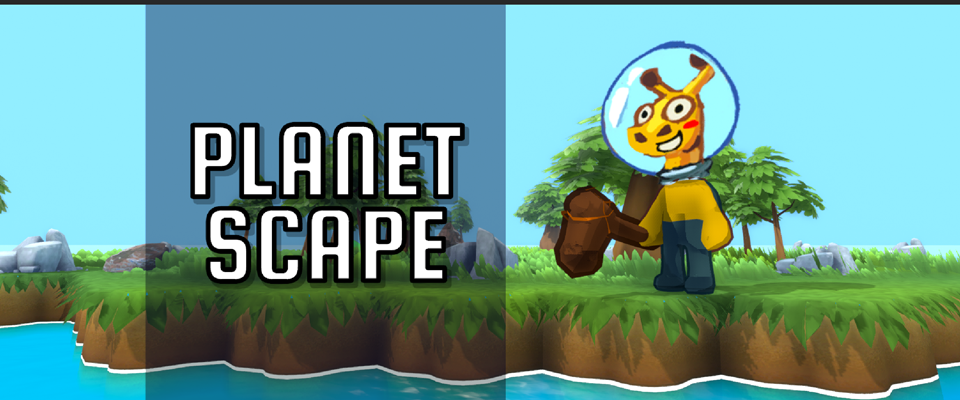 PlanetScape
Simple Intro Line
When a planet is attacked by an unstoppable, unbreakable force, just one solution remains. GET OUT OF THERE!
Story
An unstoppable slime is consuming the planet hole, the last hope for surviving is to find the only and one space rocket created by humanity. Work together with others to find the rocket and escape together.
Be careful not to stay behind!
Gameplay
Collect resources and Reconnect the islands. Work with other players and create better equipment to help your way out.
Controls:
move: AWSD
Mine/Cut Trees: hold Left Mouse bottom
Build: select hammer + Left Mouse bottom